Ten days before we left Ternopil, we squeezed in four days of planning for the next year with our leadership team.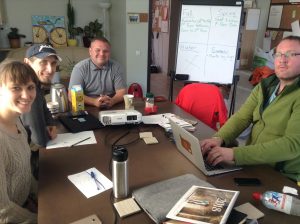 This is always a critical time for us as leaders to reflect on what happened in the last year, look at what worked and what didn't and figure out how we can improve and grow as a team.
This past year was super busy and we felt we needed more time as staff together, to facilitate that we have decided to set aside March, April and May as a time to focus on the staff. We are not exactly sure how that will look but we want to have some times of teaching/training and also some times of ministry and fun together.
We look forward to seeing what will come out of this time and what God has for us next year! We already have a full calendar for next year but the Lord may change things around so we want to be ready for His will.