No, it is not pronounced heed-e-beak, its pronounced hide-eh-bake. It is a small village in Holland, on the outskirts of Apeldoorn, which is about an hour train ride from Amsterdam. Lance and I have not spent much time in Holland in the past. Lane has actually never been outside the airport and I only spent a day and a half over ten years ago. This was a new experience for us and we are always up for adventures!
Our reason for traveling to Holland was to attend a European YWAM leaders gathering. We were invited to go and we both felt that it was important for us to go and build relationships with other leaders as well as to hear what is happening in YWAM Europe overall.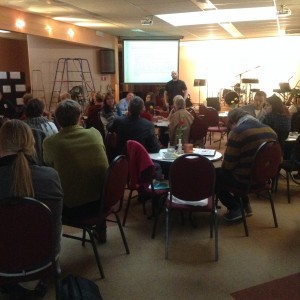 There were about 70 leaders in attendance from many different countries through out Europe. We had devotions together in the mornings, we were able to pray together for Europe and for each other. Lance and I were happy to be able to tell people that Ukraine is a safe place and teams are welcome to come to Ukraine. We left Heidebeek happy and with a sense of accomplishment.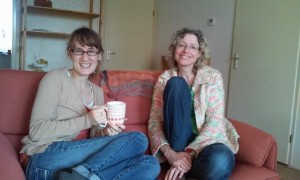 A second blessing in coming to Holland was that Lance and I got to visit our dear friends Dave and Astrid! For those that don't know them, they are friends from Washington that moved to Holland last year. It was so much fun to see them both again. We enjoyed spending lots of time together just talking and seeing a bit of the Dutch countryside. We can't express how full our hearts were when we left the Swadberg family!