Every year, we give vacation to all our staff for about 10 days during the holidays. Most staff are away visiting family while just want time to rest. Lance and I decided to rest some at home but to also get away and explore a new place. Lance and I have discovered that exploring energizes us and refreshes us. For our new adventure, we decided to explore Krakow, Poland.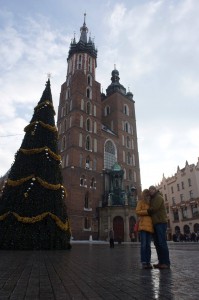 Krakow is not far from Ternopil, it took us about 7 hours to drive there, that is including the time at the border. Krakow is a city rich in history and legends. It is the site of Schindler's Factory and it's not far from Auschwitz. There is also lots of history dating further back than WWII of course and to learn about it Lance and I went on a walking tour. Two free walking tours to be exact. Volunteer tour guides took people around the city and give a history lesson on the various sights.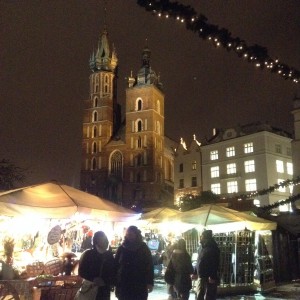 Not only did we learn about the city but Lance and I took time to go to Ikea (we don't have Ikea in Ukraine,) we saw the Hobbit in English (we can't see movies in the theater in English in Ukraine,) found an English used book store, and ate some food not found in Ukraine (Indian and Thai!) We spent our evenings reading together and resting.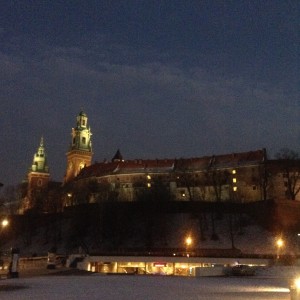 Lance and I were in Krakow during the festival of the three kings which is all about Epiphany. I was so confused when someone told me that it was Epiphany since we knew Epiphany to be a different date and for a different reason. In the Orthodox church it is to celebrate when Christ was baptized. I forgot that Poland is very Catholic and that Epiphany was an important holiday in the Catholic church. It was fun hearing the churches ring bells and to see people hurrying to church. I love that Epiphany is all about the revelation of God the Son as a human being in Jesus Christ. What an important thing to recognize and celebrate.