Lance turned the big 30 this year! For many years in Ukraine, he hasn't been able to really celebrate his birthday, so I wanted to make sure that he had some kind of celebration this year.
I could not wait to give him his birthday present, I got him an ukelele! My sisters brought it over when they came to visit. He got to play with Kathryn's ukelele when we were home last and enjoyed it so I thought he would probably love to have his own. He pretty much plays it every day now.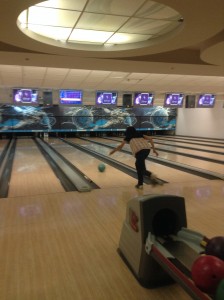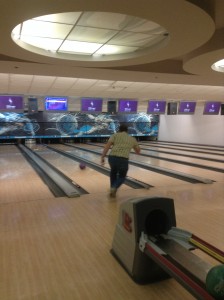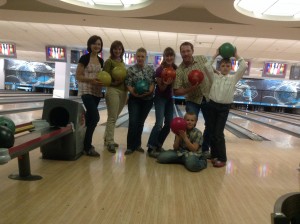 In the afternoon, a small group of us went bowling. No one was nice on the birthday boy, he lost. Actually, to be exact, I beat him. 🙂 Doesn't matter who won though, we just had a good time together.
We had enchiladas for dinner together and then other friends came over for dessert later. We had everyone share their favorite memories of Lance. There were some funny memories, many people remembered Lance's 5-fingered shoes and his yummy sourdough bread. Lance got a guitar stand as well as a Ukrainian shirt.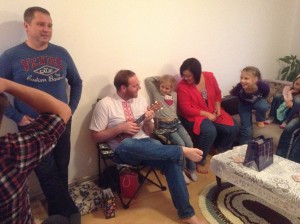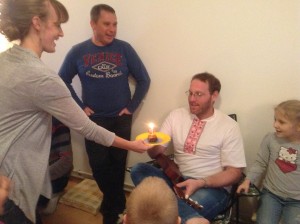 Lance really likes gooey brownies, I do not. So I told Lance I will make him gooey brownies once a year, on his birthday. He got gooey, chocolate chip, peanut butter M&M brownies for his birthday "cake."
It was a fun evening together celebrating thirty years of Lance!